In this blogpost we will show you why you should go for a weekend getaway from Accra to Ada. In just a very short read you will find out what is special about this place and how it's the best way to relax there.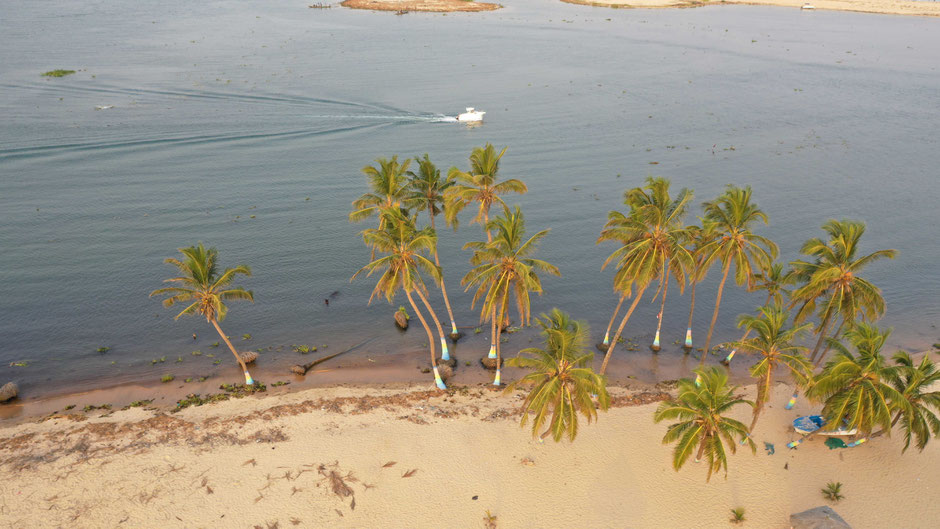 Ghana is especially known for its coast west of the capital Accra. Which is probably also the reason why most hotels and tourists can be found there. But most of the time these places are too far away to simply escape the dizzying everyday life in Accra for two days. But our family knew an insider tip and we followed it eastwards close to Togo - so we went to Ada. By the way, you can reach Ada from Accra in about two hours. So it's also worth going there just for the weekend.
---
a few days in Ada
Ada is a city in eastern Ghana. It is situated on the coast of the Atlantic Ocean east of Accra, at the mouth of the river Volta. It is known for its beaches and water sports and consists of three largely demarcated settlements: Big Ada, Ada Foah and Ada Kasseh.
We spent two night at Maranatha Beach Camp which is located on the Volta River Estuary. The accommodations are pretty simple and you can decide to have a beach hut with solid ground or sand. The camp is located between the river and sea which is quite nice. It is the perfect place to relax and swim. What is positive is that the camp is actively involved in the community and supports the local school there.
Maranatha Beach Camp can be recognized by the colourful palm trees painted in red, green and yellow - the national flag of Ghana. The best thing to do there is to sleep long, walk the beach or river, hang out and relax under the palms and enjoy the coconuts and delicious food there.
---
same same but different
We have been told by Julia and Rid that the place changed from the last time they have been but it's still nice. Be aware that the camp is open also for party and day tourist which can be more busy than expected. So if you can choose, go there during the week. But all in all still a great and special place in Ghana with good food and nice warm sand. 
---
See you in Ada - next time
Have you ever been here before or would you come to this beach in Ghana? Do you noticed any changes? Feel free to tell us your Ada story!
---