Of course we took our "Flybee" (DJI Mavic Pro 2) on our adventurous road trip through Western Australia (WA) and it couldn't have been more amazing. We experienced overwhelming landscapes and found amazing places to fly the drone. In this blogpost we will show you our five best drone spots on Australia's West Coast. So buckle up and stay tuned - this area of the world is just amazing!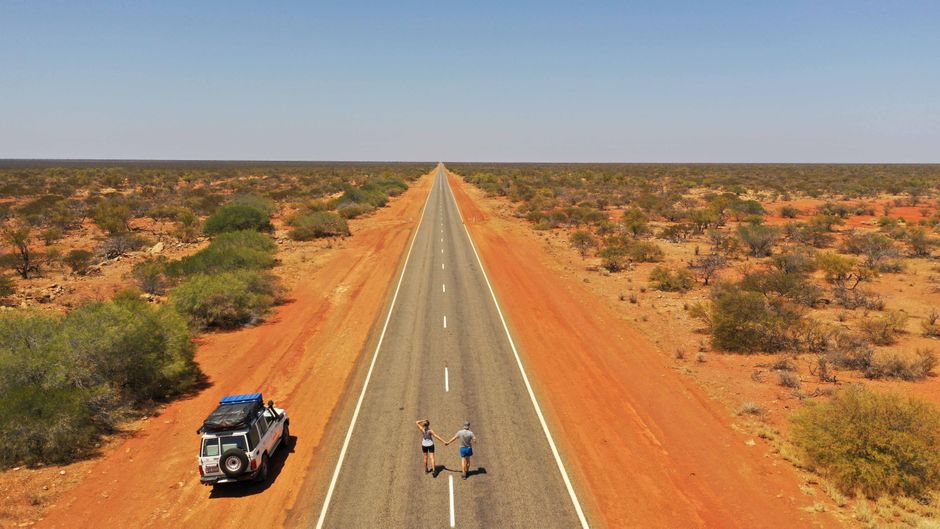 small Lagoon
The small lagoon is just five minutes from Denham. If you don't want to visit the Francois Peron National Park (tires need to be flattened and you need 4WD) you can have a glimpse about the beautiful landscape there.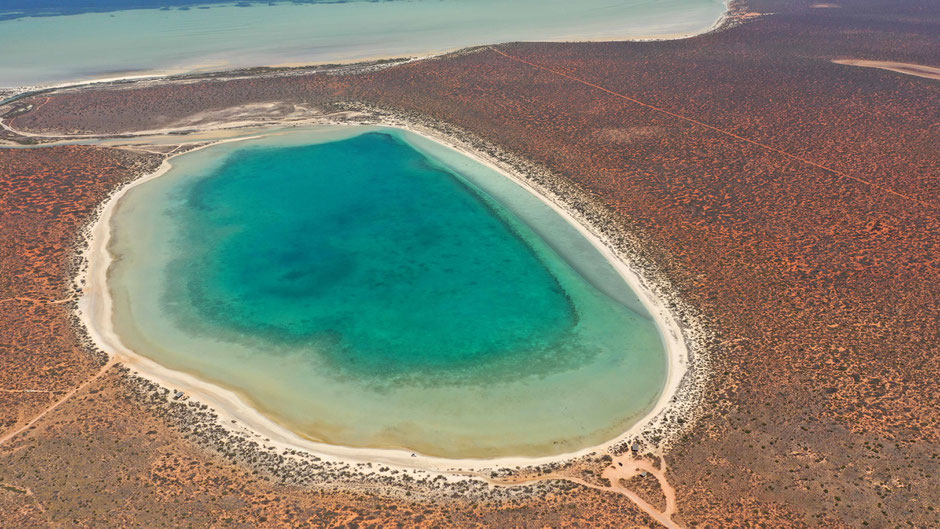 ---
Big Lagoon
When you enter Francois Peron National Park you are just 15 minutes from the Big Lagoon away. Make sure that you stay there the whole day because the colors change during the day. Every daytime has his own magic. We stayed actually two nights which was wonderful.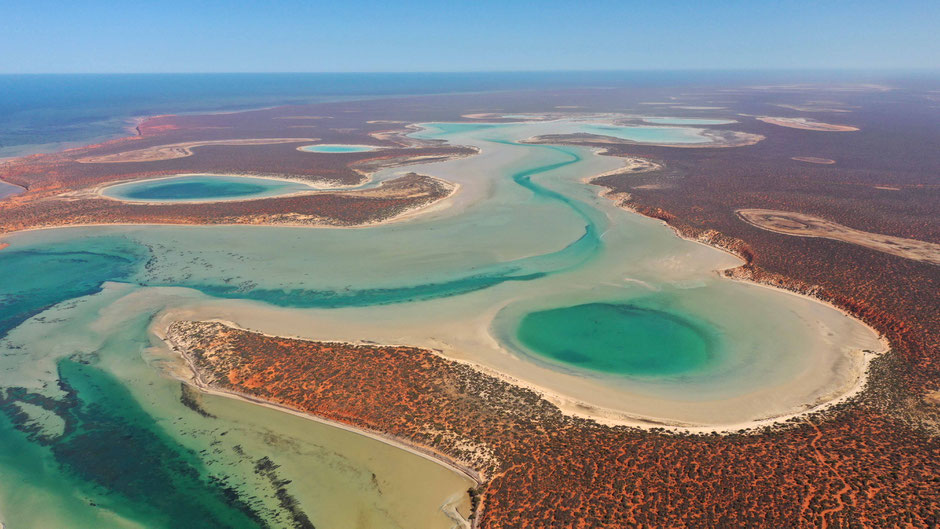 ---
Shark Bay
When you drive to or from Denham on Shark Bay Road you will find some great spots. For us the this viewpoint work the most – just a short break but an incredible memory of your journey.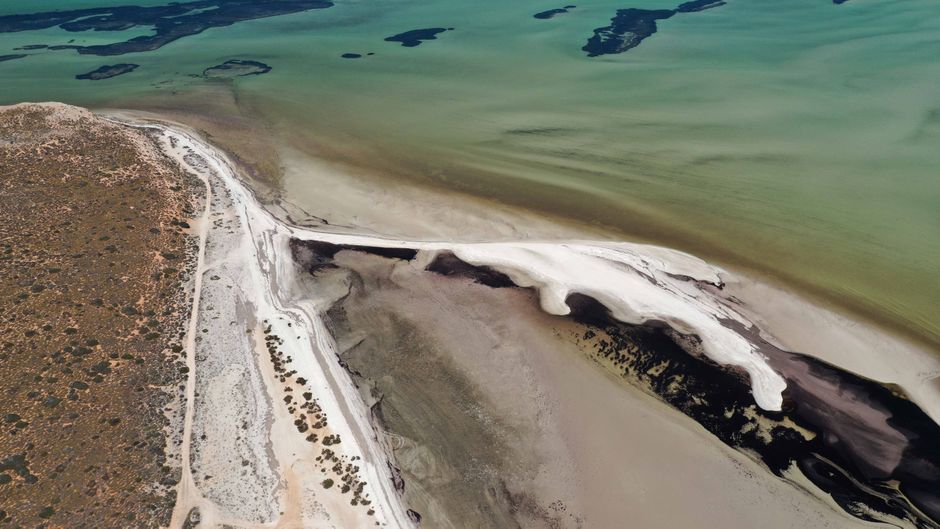 ---
Kalbarri
Right before the small town of Kalbarri you can drive along the Murchison River. There you will find some nice spots with beautiful nature. It's not yet on the coast of the Indian Ocean but just around the corner and the Murchison is already salty there. With a 4WD car you can take short journey on tricky roads along the river and will enter beautiful sights.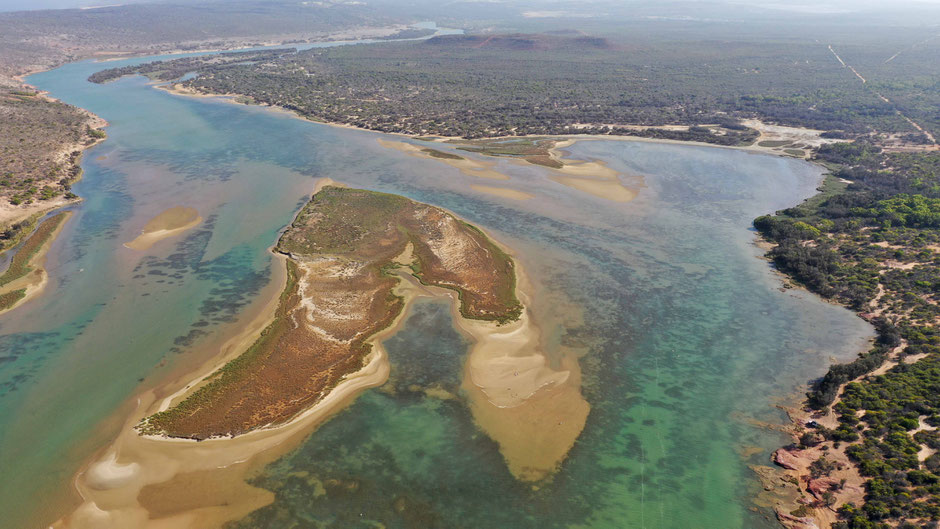 ---
Pink Lake
The Pink Lake at Gregory looks maybe ordinary at the first sight but from above it takes your breath away. Another short break spot with the potential of a magical moment.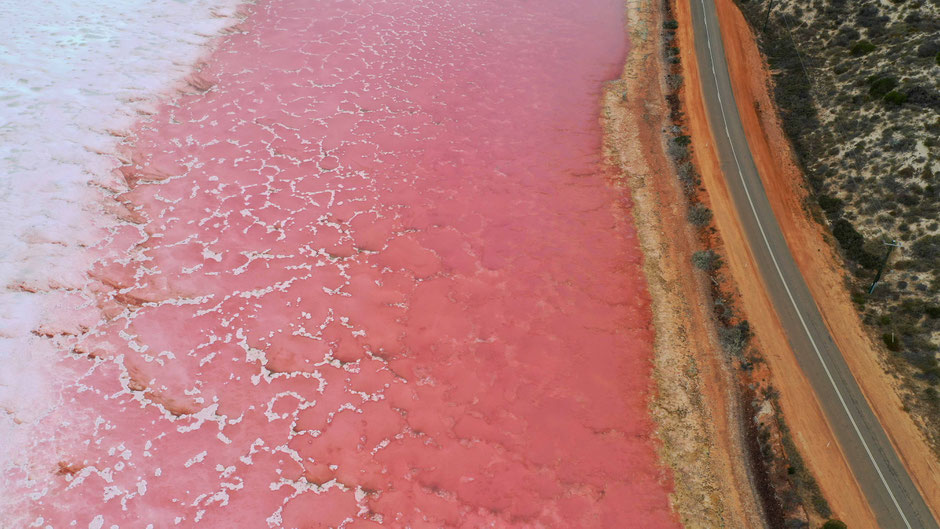 ---
more inspiration from the road trip
And if we couldn't convince you yet how great the West Coast is you can just drive the roads here and you will get amazing aerials as well. The very special red ground you will find between Geraldton and Denham on the main route.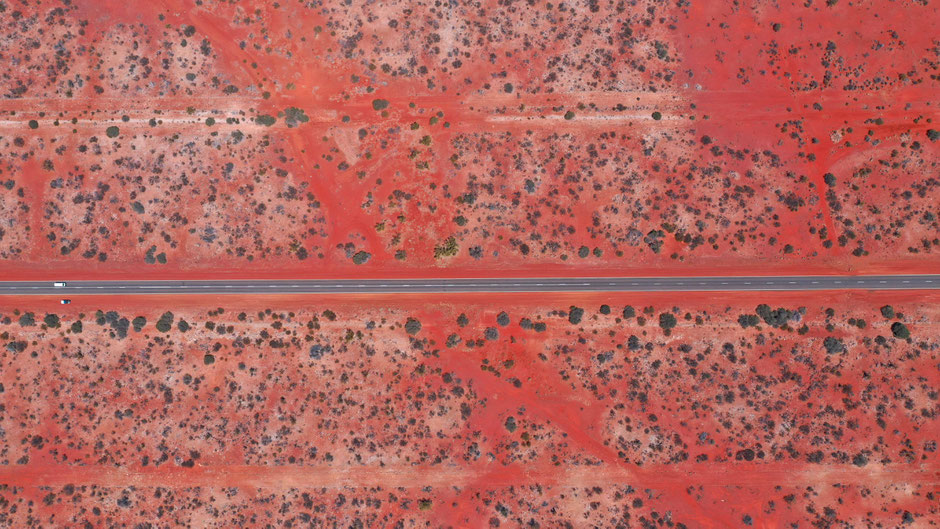 A little bit more green and softer it's between Geraldton and Kalbarri. Here you will also find the beautiful Kalbarri National Park which is worth to visit.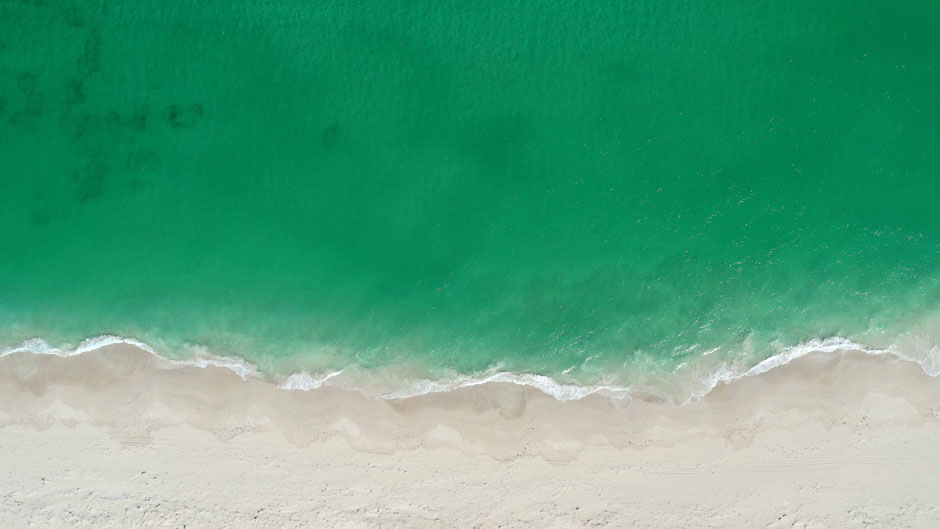 And the color of the ground switch from red to yellow in the area of the Pinnacles Desert which you will find between Cervantes and Perth. You can easy drive through the Nambung National Park.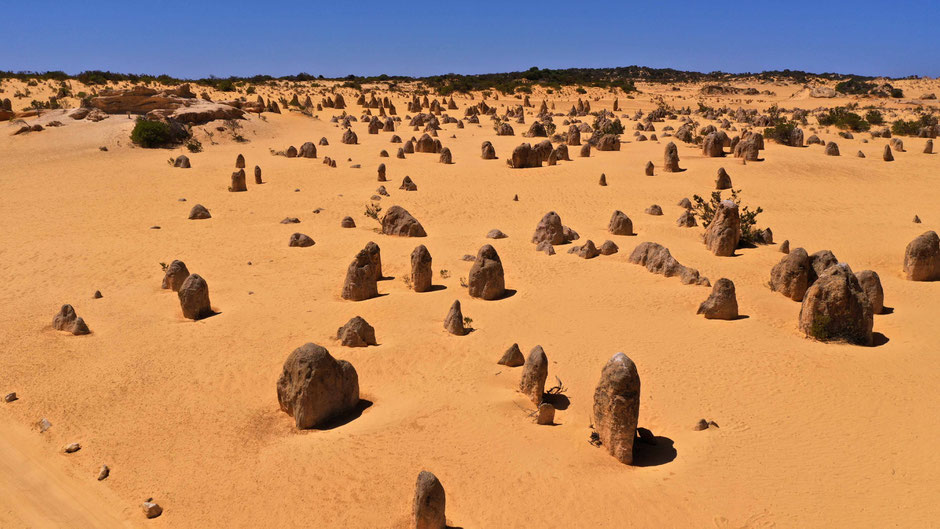 ---
Would you drone there? We had a lot of fun while droning in WA. There are a lot of amazing spots – so try it out. It's also a good playground for beginners because WA isn't so busy and crowded. Be aware that Australia has strong winds: In our experience it was less windy in the morning than during the day and evenings. So make sure to get up in time.
Do you need more information about our drone experience in WA? No problem, ya – reach out and write us an email.
---