Tangalle is a place on earth, where you want to stay for a longer period of time. Because here you can feel good and enjoy life. Period. Long yellow beaches, palm trees, tasty food in beach restaurants, endless views over the ocean. Here are our top recommendations on what  to do. Tangalla is located in the very south of Sri Lanka.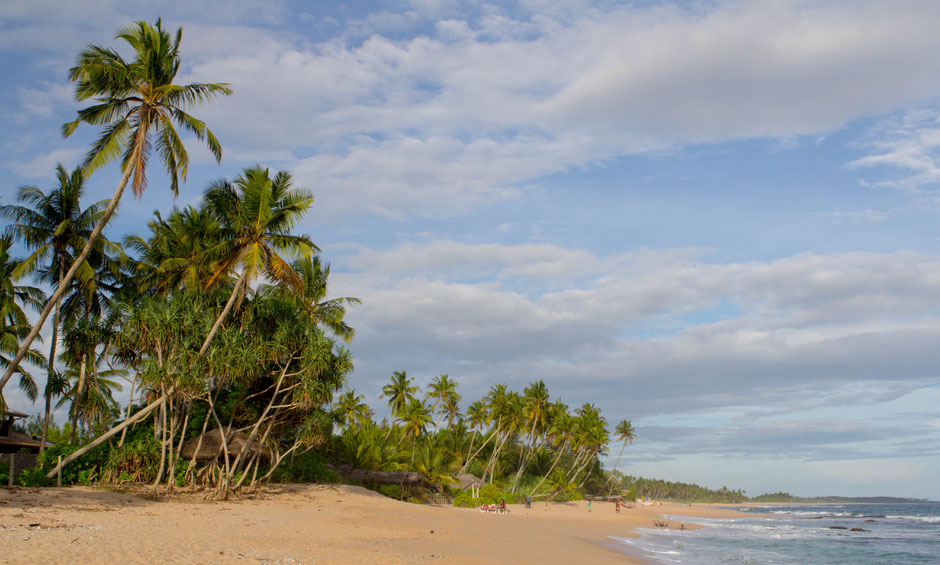 In February 2017, we went to the Maldives. Yes, these islands with the clean white sand and the absolute azur blue ocean. Yes, these islands, which seem to a lot of people like a dream or a destination to travel for their honeymoon or for a really special occasion. We actually realized that the Maldives are just one hour flight away from Sri Lanka - so we took our chance. It was clear to us, we would never be this close again and if we didn't go now, the Maldives would stay a white dot on our map forever. In relation to sustainable travel, the question of distance is relevant, too.
It has beaches that you will normally only find on postcards. And for good reason. It is just so beautiful. Especially in the mornings, when the air is already warm but still fresh from the night.
Recommendations for Tangalle
We have a few recommendations for you when you go there. Feel free to try them out and write us how you like it!
It is perfect for a morning yoga session on the beach.
The ocean sound can also give you a wonderful background music for meditation.
Drink fresh coconut juice from a fresh coconut :-).
Enjoy a wonderful drink when the sun goes down and the sky is so colorful you can't stop saying how beautiful it is.
If you have never done it, take a backwaters tour. If you have the chance to experience it in Kerala (India), we would definitely recommend that.
Seafood and fish really is amazing down here. Not the cheapest but delicious. We loved prawns the most.
Take a thick book with you. This is a place where you can read (I read "Blackout", worth it).
You can find plenty of shiva eyes, see the picture below. We loved them and became a little bit obsessed. They are just so beautiful! So we were looking for hours to find them.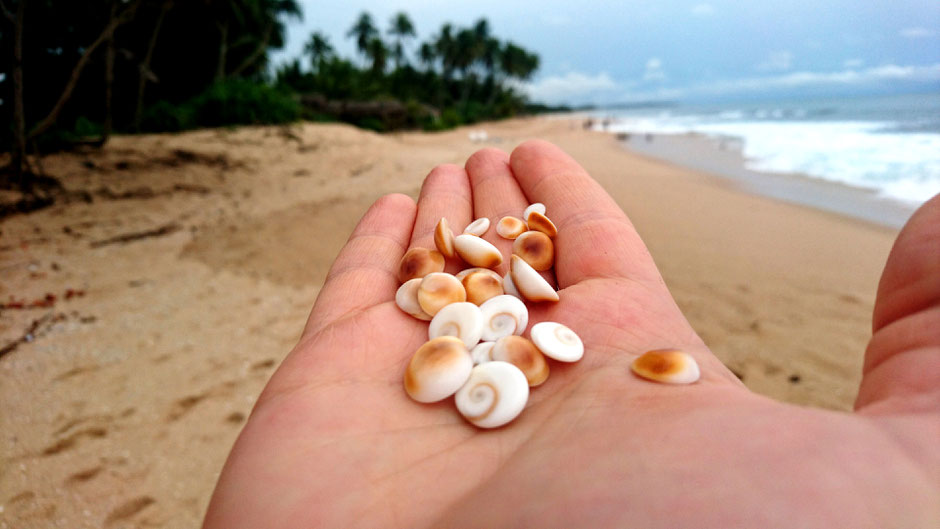 Favorite recommendation for tangalle: Watch the stars
Sit on  a bench, a beanbag or just lay on the beach during a clear night and look up into the sky. You will see so many stars, that you will probably  feel quite moved while watching. We loved it. Ocean sound, stars and more than enough shooting stars. Sublime!
Some basic facts
The infrastructure is good down in the south. You can easily go on safari from here or to the beautiful countryside with tea estates and wonderful hiking destinations. When you go by train, it can be helpful to make a reservation ahead of time. Otherwise you could be standing  for a really long time.
The prices are higher than we expected. In our favorite place (Sandy's), a room costs around 45 dollars per night, including an awesome breakfast (Sri Lankan and international).
We were so happy to have a week there to enjoy life in tangalle and relax after traveling through the country.
Good food, beaches and palm trees: it is worth going!