Do you remember when we were stuck on a farm in Namibia in 2020 and flew back to Germany on the German government's repatriation programme? We spent two years in Hamburg due to the Corona pandemic. A lot happened during this time, e.g. our second book "Die Modern Work Tour - Eine Weltreise in die Zukunft unserer Arbeit" was published. But now we are ready for the world again and are kicking off the third part of our world tour. In this blog post, you'll find out how we managed to do it and where we ended up this time.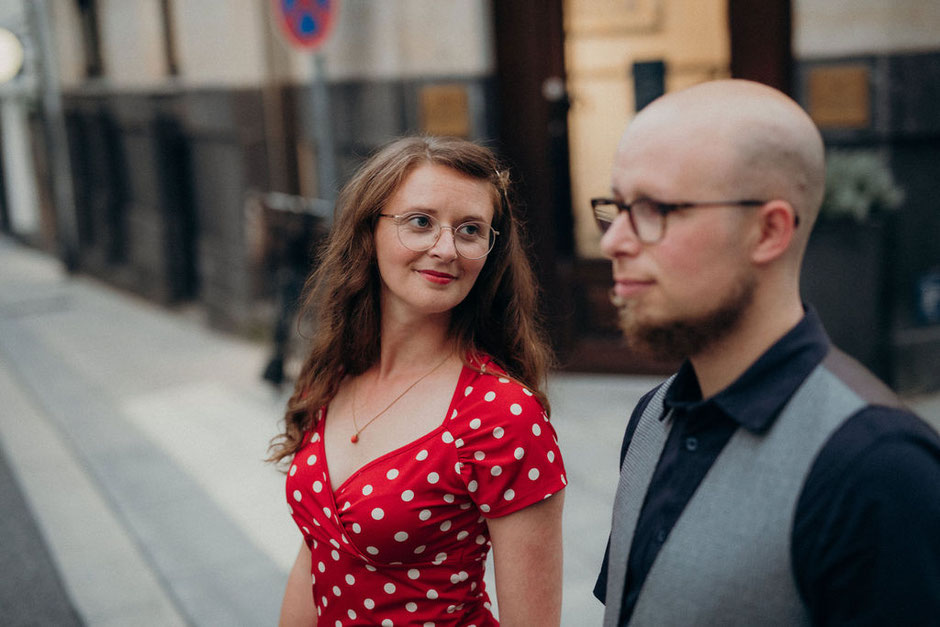 "You're off to this crazy world again?", "Haven't you seen enough already?". Yes and no is probably the right answer to that. Yes, we want to go again. And no, we don't have the impression that we have already seen enough. Already in our book we write that we are still missing the Americas and we want to explore it. Not only in search of modern working worlds, but also for us. Besides work curiosity, as a couple we share a passion for travelling together. So we're off again on the adventure of work - and this time we're going to South, Central and North America.
---
Let's start at the beginning
The starting point of our third big trip is our beautiful adopted home of Hamburg, where we are again very consistently pulling down all the stops. Once again we are giving up our flat and this time we also have to put all our belongings into storage. This is an exciting experience for us, because so far we have been able to store our belongings with our families. We are also selling unnecessary things at flea markets or on ebay again and filling our Dedication Money pot.
What is new is that we are getting fit for the journey. Because let's face it, the pandemic hasn't exactly done our fitness any favours. Since May, we've been going to the gym regularly to be able to carry the heavy backpacks from October. Not only do we rediscover our enjoyment of physical exercise, but also couple exercises that we can do together with fun and joy during the trip. Well, we started sick into our trip, but that is another story…
And of course we have to say goodbye to family and friends again. This time our hearts are a little heavier than four years ago. Because everyone here has also grown older and we have had to learn in the past two years how quickly things can happen. We are aware that we are taking a risk, especially with our grandparents, and they are also the ones who are saddest or perhaps most unhappy about us leaving again. But we always say that we are not out of the world, we are elsewhere in the world. And digital progress allows us to stay connected with them even from a distance.
let's go again for real
And then, on 6th October, the time finally comes. Early in the morning, Nils' mother and her husband take us to Hamburg Helmut Schmidt Airport, from where we take the plane with Air France via Paris to a long-awaited dream city: Rio de Janeiro.
The flight turns out to be the most horrible flight for Nils, as he starts off already being a bit sick and unfortunately it doesn't get any better during the 12 hours in the air. In the meantime, we even think about getting him medical help on board because he has trouble breathing. Did you know that if you need medication or emergency treatment on board, you have to notify the departure airport? And that at the destination airport you have to remain seated on the plane and wait for a doctor? We are informed of this by the extremely friendly Air France on-board staff. OK, we can do without that after all. Somehow we arrived in Brazil after all. What an un-joyful start to such an amazing journey.
In the meantime, we've been on our feet for almost 24 hours and the bumpy landing is getting to both of us. Since we are so exhausted, we decide to take the public airport taxi to our Airbnb at Copacabana after the quite problem-free passport control and after receiving our backpacks. The price is overpriced at 150 Brazilian reals or 30 euros, but we couldn't care less now. We wearily accept the ride with the wild-eyed taxi driver and within 30 minutes he chases us to our destination. We have arrived and can finally recover.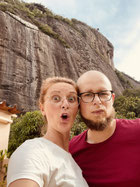 Even though Rio greets us quite differently than expected and we need a little while to acclimatize, we are happy when we fall into bed, totally exhausted, in our small but pretty Airbnb on the 10th floor at the foot of the Morro do Cantogalo. We are on the way again and we have many great things planned for the upcoming months. And as the saying goes: anticipation is the best joy.
Join us on the journey and experience new adventures together. If you want to follow our everyday life, both professionally and privately, follow us on Instagram at @mowomind, @nilsploration and @annasworldtrip. Look forward with us to almost a month in the Argentinian capital Buenos Aires, Christmas in Patagonia, New Year's Eve in a hobbit house near the Andes until we close the circle of our Modern Walz in Silicon Valley.