"You will go on a world trip? What will be your first stop?" This was the question nearly everyone asked us before we started from our hometown Hamburg. Our answer was: "Yes we will! And our first stop will be a very exotic one - Munich!". (Big laugh) Why we chose this kind of start for our world trip and how it worked out, you can read in the following blog post.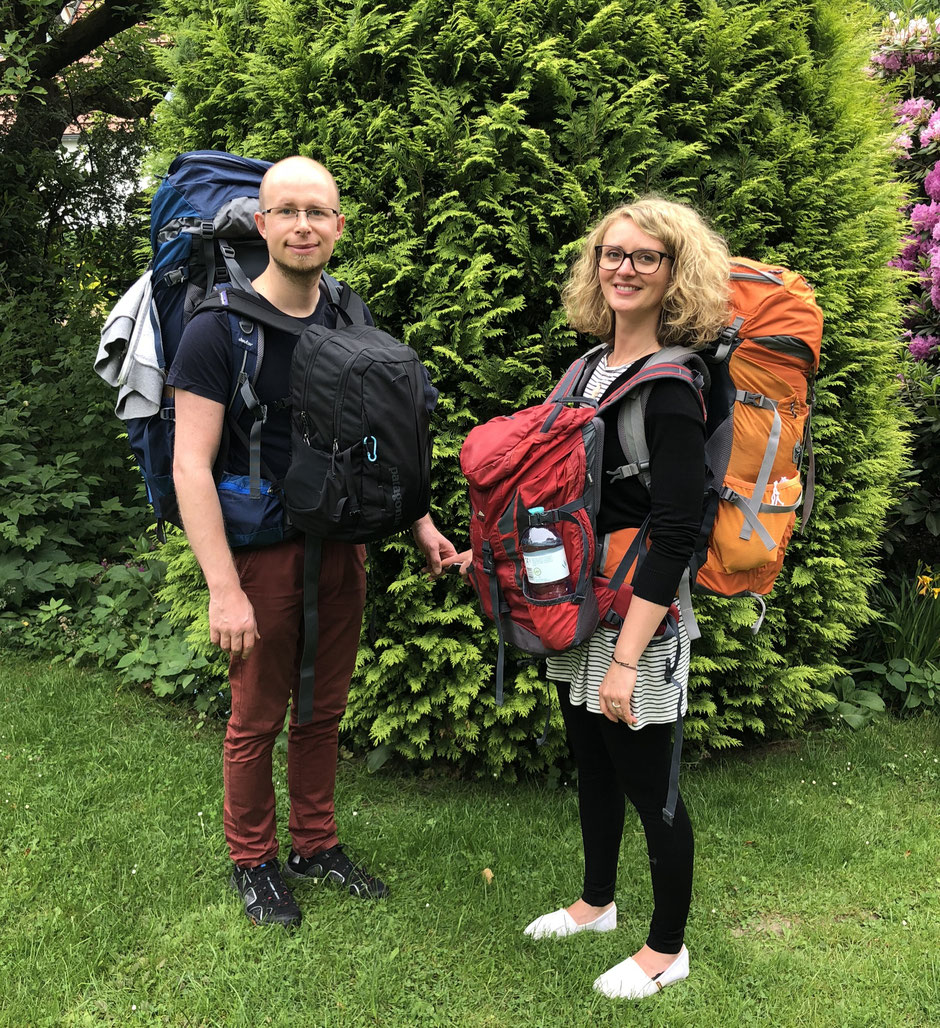 When we prepared our world trip, we thought about how we want to travel and which routes we could choose. Although our first idea was a very different one, bit by bit we got the impression of "slow travelling": We wanted to avoid flights as much as possible and wanted to take busses or trains instead. So we decided to begin with the Balkan States and quickly it became clear that if we go South, Munich would be a good first stay for us.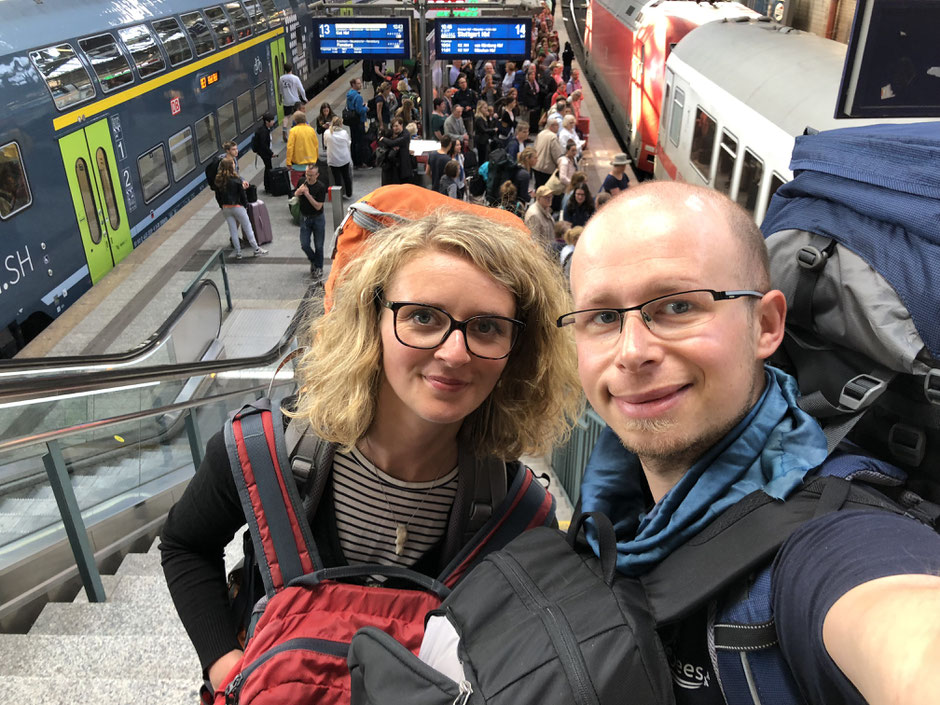 There were several reasons for this: The first reason was that we already have been there and liked it pretty much. Munich is a beautiful, albeit also very expensive city, and we headed there with great expectations. We used our Deutsche Bahn (German Railway) Bonus-Points and travelled for free and first class by ICE from Hamburg to Munich.
The second reason was that we had family there to stay - and it was great seeing them again. My dear cousins and their girlfriends welcomed us warmly and we had all the time to complete some organizational issues, to finish work affairs and make last important calls. In my cousins' and their girlfriend's house we even had our own room and a big,comfy bed. Thanks for the nice stay!
The final reason was that we already had some work appointments and meetings with colleagues and clients in Munich. It was pretty nice to see them and get the opportunity to clarify possible future steps of collaboration together and to say "goodbye". So it was not only slow travelling but also a 'slow goodbye' from our home, family and friends. When you plan to travel for such a long time it's reasonable to leave prudential - so we did!
Even though we worked a lot in Munich, we got time to enjoy our first stop, too. Because we stayed there, we discovered the district "Au-Haidhausen" as a quite nice and not very touristy part of the capital of Bavaria. The Süddeutsche Zeitung called this part "Franzosenviertel" - 'French Quarter' and it really reminded us a little bit of Paris. We learned that Haidhausen is more than 1200 years old and with that older than Munich itself. In this district you will find many different squares: Weißburger, Wiener, Pariser, Rosenheimer. These places have plenty of boutiques, cafés, bars and restaurants. Everything is a little bit smaller and has an charming flair - but more important for us: Haidhausen is not so crowded and touristic like the center of Munich. Our personal favorite building was the "Kriechbaumhof" - don't miss it - you get an impression of a typical Bavarian village and it has his very own and unique atmosphere. We didn't have the chance to find out a lot about good restaurants or cafés, but we can recommend the 'Spezlwirtschaft' at Pariser Street. It's cozy and offers a modern interpretation of Bavarian food. For lunch or a short coffee break we would go again to Café Noel next time. It offers you a good menu of the day and a strong coffee.
Three additional recommendations that may surprise you
Café Glockenspiel: This small café in the center of Munich is perfect when you want to sit down after a shopping tour or when you want to flee from the touristic crowd. At the rooftop terrace you can enjoy a glass of wine and a delicious salad. The selection of starters seems quite good there.
Biergarten Hirschgarten: A little bit outside you can find a nice Biergarten at the parc Hirschgarten. In this beer garden you can decide if you want to wait on tables or go with self service (which is cheaper). We learnt that originally you have to go with self service but it's also more harsh. In both ways you will find typical Bavarian food - and don't order a Weißwurstl - that's a snack for breakfast ;-).
Thao: It's a quite good Vietnamese restaurant with a nice selection of different dishes. Fish and meat look and smell very good, but the tofu was actually most delicious. But our favorite was the starter "Sate Spits" and the super incredible Strawberry Mojito.
---
Munich conclusion
When you start a world trip it's a good idea to start with a place in your home country - for us it was Munich. Watch out that you have time to organize last things and maybe repack your luggage. Because you don't have a travel rhythm yet, be aware that you have amenities and the opportunity to save a little bit money - especially in Munich.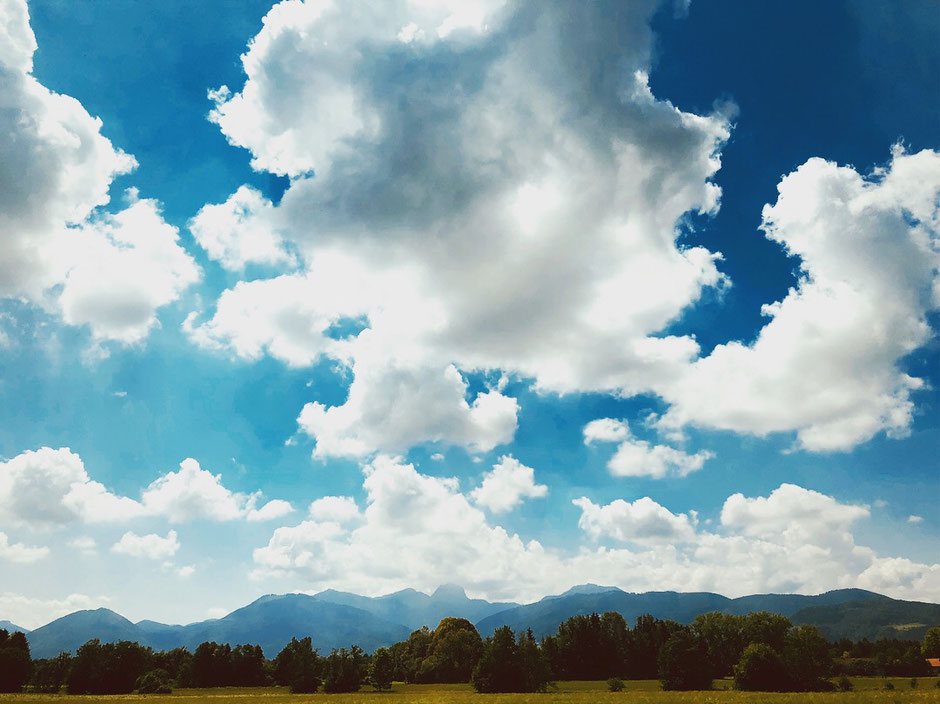 ---