Do you picture a small white-sandy island with three palmtrees on it? Surrounded by the azure-colored Indian ocean? That's the image of the typical tourist island, where the big resorts are. But a native (or local) Maldive islands, where the local people live, can teach you a new view and deeper insight of an underestimated speckle on this earth.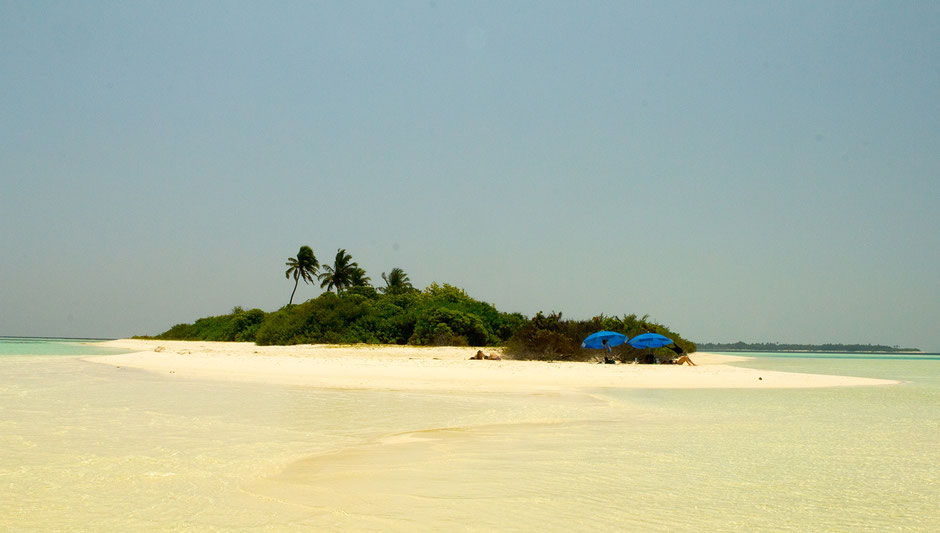 In February 2017, we went to the Maldives. Yes, these islands with the clean white sand and the absolute azur blue ocean. Yes, these islands, which seem to a lot of people like a dream or a destination to travel for their honeymoon or for a really special occasion. We actually realized that the Maldives are just one hour flight away from Sri Lanka - so we took our chance. It was clear to us, we would never be this close again and if we didn't go now, the Maldives would stay a white dot on our map forever. In relation to sustainable travel, the question of distance is relevant, too.
The Republic of the Maldives
The Republic of Maldives consists in a chain of twenty-six atolls, located in the Indian Ocean, and in more than 1100 smaller and bigger islands. During our preparation for the journey, we learned that the Maldives became independent in 2009 because of the changes in the government's policy. The very strict policy was loosened a little bit: Before 2009 there was a difference between the islands - some were just for tourists (resort islands) and some were just for locals (local islands). But since the new government, visitors are not only allowed to stay on the resort islands for vacation but also can stay on the islands without any fancy resorts. Can you believe that it was forbidden for tourists to visit the local islands and otherwise the local people were only welcome on a resort as staff? We still think this is totally crazy! Let's hope the Maldivian people can use the opportunity now to show the world the paradise they live on in their very own way.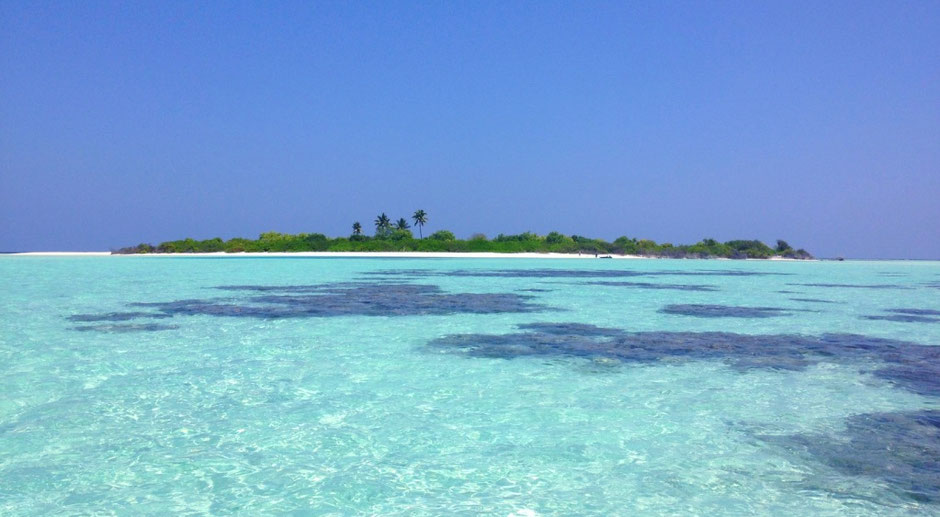 Let's go to a local island
So we decided not to go to a tourist island with their famous resorts and bungalows. Our idea was to see more of the "real local life" and so we booked a four-night-stay at a guesthouse on Mahibadoo island - the capital island of the Ari Atoll - the Liberty Guesthouse. Guesthouses on the Maldives have a difficult story because it's often hard for them to survive on the big, fancy and well-heeled tourist industry. Guesthouses are nearly the only way to stay on a local island, but also difficult to get a permission to open a guesthouse. But, when you are looking for a down-to-earth stay on a local island, a guesthouse is a really nice option: You learn more about the local people than in a resort with other tourist, the food is delicious and maybe you get some traditional Maldivian food (for example: fresh fish which was catched during a diving trip by the diving teacher!) and for sure the local people know great deserted islands for a daytrip. Our advice here is to put a little more time and effort into your search and assure that you are booking not a capital island of an atoll like we did. The smaller islands will be more cozy and even less crowded than Mahibadoo was. Like in other countries in Asia, a less frequented place will be much quieter and unspoiled.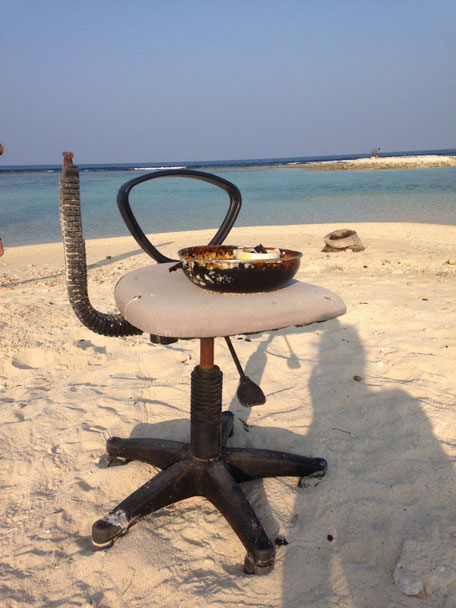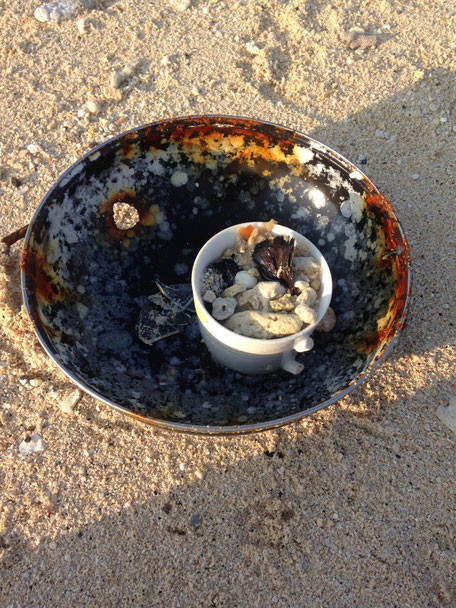 Be aware that the native islands aren't touristy even when the community living there agreed on a guesthouse. It could be that the beaches ar not as clean or white as you expect them to be. There is still a different understanding of environment because nobody is cleaning the beach every day for the tourists. We found glass and some weird stuff on the beach. Important for sun lovers is that wearing just swimsuits or a bikini for sunbathing at the beach isn't allowed. As a woman, you have to cover your shoulders in a shirt and your pants should reach at least below your knees. But don't worry - nearly every guesthouse has an area for sunbathing or you can escape on a deserted island (like we did!). But it's still important to respect the rules at a native island. The Maldives' state religion is Islam so you won't find any alcohol on the local islands - if you expect to party. But actually it's pretty pleasing to enjoy such a beautiful landscape without getting sidetracked by western standards.
Somehow, a local island is different in many perspectives but the people are friendly even though a little bit shy. Still, visiting it will enrich your travel for sure.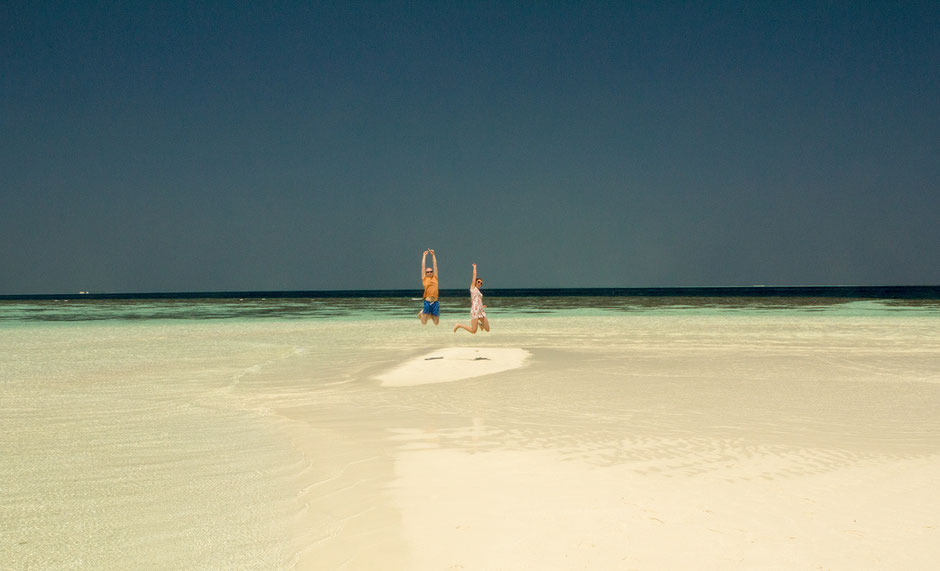 Maybe a local island isn't the dreamy place which you picture when you think about the Maldives - but that's already the thing: you expect to find something you see on postcards. If you get rid of that idea, a stay on a local island can open your mind to new things and unexpected acquaintances. We think there is much change ahead on the local islands. If you go in the near future, you might still be able to catch a glimpse of the real maldivian life outside the typical resort feeling.
Our tip is to save money and go to a local island (most guesthouses give a fix percentage to the island community). From there you can take breathtaking day trips to deserted islands, snorkeling areas and into diving zones. Being on a local island means experiencing the real Maldives. And that is maybe a little bit dreamy in it's own way.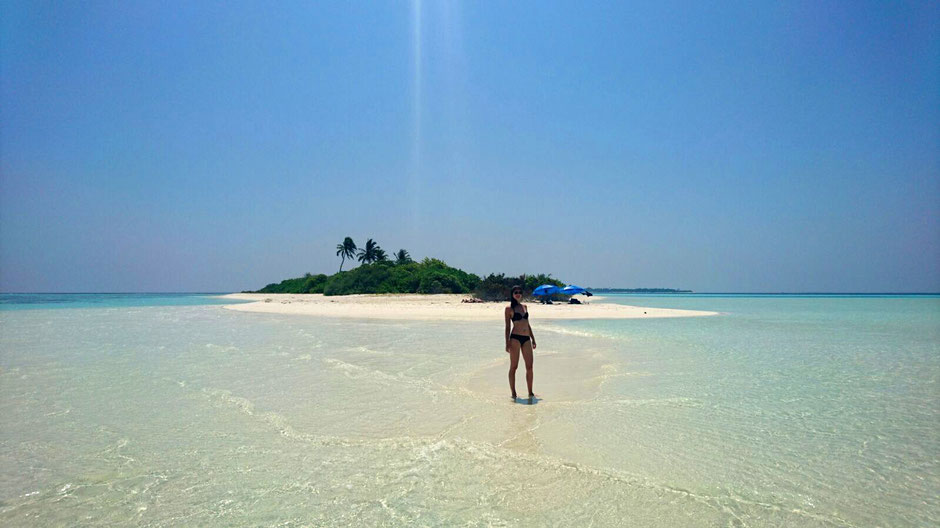 Our most important tips for traveling through Maldives
Traveling is highly expensive, everything is by boat or airplane.
Do morning yoga or some exercise sessions at the beach - nothing can compete with that.
Go to a deserted island for a day trip and enjoy a Robinson Crusoe life.
Use really high sun protection (the sun is burning).
Go underwater: Book a snorkeling or diving trip and enjoy the majestic underwater world.
Try a delicious traditional local dish -  everything around seafood and fish tastes amazing!
Hard facts from our Maldivean trip
We spend five days at Maldives.
We spend around 16.800 rupees (ca. 1025 euros) while being at Maldives.
We traveled to three islands - Male, Mahibahdoo and a deserted island - around 100 kilometers.
We traveled with four different boats: ferry boat, speedboat, motorboat and canoe.
We saved just around one plastic bottle. The water was too salty to use the water purifier. (There will be a blogpost about the purifier in the future).
The why in a nutshell
It is very warm at the Maldives and the sun is pretty burning. But the landscape is so beautiful and amazing under and above the water of the Indian Ocean. The people are friendly and funny in their own way. Traveling the diffrent islands is difficult, expensive and just on a boat or by plane. The local food is most seafood but so delicious. Fresh coconut is the best drink on a local island.
Underwater beauty on the Maldives